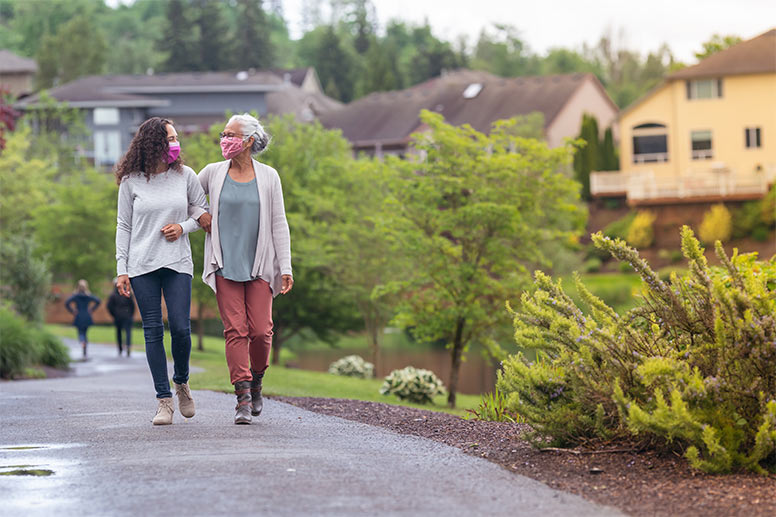 The flu stops with you
It's easy to get the vaccine you need to protect yourself — and your family — this flu season 
Get your flu shot this year.
Getting a flu shot is always a good idea. And with fewer people wearing masks this flu season, it's even more important. Why? Because you want to protect yourself from the flu virus and COVID at the same time.
Where to get a flu shot — 2 easy ways
Flu season begins in the fall and ends in the spring, peaking between December and February. It's best to get vaccinated before flu season starts — don't worry, it's easy to get your free* flu shot at CommunityCare today.
1. Make an appointment
Hazleton Family Practice: 570-459-9730
Hazleton Pediatrics: 570-501-7512
Kistler Family Practice: 570-829-2621
Kistler Pediatrics: 570-200-7533
2. Get a walk-in flu shot
We also offer walk-in flu shots at CommunityCare during business hours. That's right, just walk in — wearing your mask.
*No cost to you with most insurance.
How can I prevent the flu?
Getting a flu shot each year is the best way to prevent the flu. You can also avoid the flu (and other bugs, too) by taking these simple steps:
Wash your hands often with warm, soapy water for at least 20 seconds
Use hand sanitizer when handwashing isn't an option
Don't touch your eyes, nose, and mouth (until you've washed your hands)
Avoid crowds and close contact with those who are sick
Protect yourself by practicing good health habits, too, like:
Eating a well-balanced diet
Getting enough sleep
Staying physically active
Managing your stress
Cleaning and disinfecting highly touched surfaces at home, work or school, especially if someone is sick