Everyone's health matters
Find your home for healthcare, right in your neighborhood
CommunityCare brings primary, preventive and specialty services to your community — because everyone deserves high-quality healthcare
CommunityCare is committed to the safety and well-being of our patients, members, employees and communities. We're now offering COVID vaccines at our locations in Wilkes-Barre and Hazleton. Our ExpressCare locations offer free COVID tests on weekends. Call 570-829-2621 or the COVID hotline at 570-284-3657 to schedule an appointment.

Those with questions about care recommendations and more should also contact this dedicated, 24/7 coronavirus hotline at 570-284-3657. Want to learn more about coronavirus symptoms? Visit this CDC.gov resource.
We provide compassionate, unbiased, excellent healthcare in a safe setting to help our neighbors live healthier, happier lives. Our door is open to all, including those who are uninsured, underinsured and underserved.
After-hours information:
Patients can access a healthcare provider 24 hours a day through Consolidated CCS Answering Service. To reach a provider after hours, call any of our clinics' main telephone number:
Kistler Family Practice Clinic: 570-829-2621
Hazleton Family Practice Clinic: 570-459-9730
Kistler Pediatrics: 570-200-7533
Hazleton Pediatrics: 570-501-7512
If the on-call provider does not return your call after 30 minutes, please call back.
Meet our providers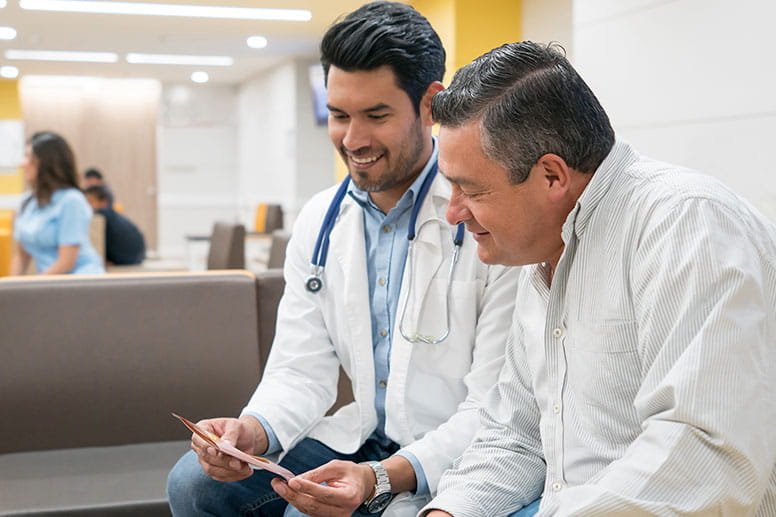 Our clinics are staffed by highly trained family doctors and specialists, physician assistants, nurse practitioners, registered nurses and medical assistants, along with a comprehensive trained clinical staff and patient representatives who are ready to address your healthcare needs.
For our Spanish-speaking patients, many of our providers are bilingual and can fully communicate with you and your family.