Primary care and preventive care services for the whole family
Keeping our communities healthy
Your health matters. That's why we're dedicated to providing comprehensive, high-quality, accessible healthcare that treats the whole person.
Our community health centers offer*:
Hazleton Services Available:
Express Care
Lab*
OB/GYN
Optometry/Eyewear Center
Pediatrics
Primary care
Ultrasound*
X-ray*
Kistler Services Available:
Express Care
Lab*
Pediatrics
Pharmacy*
Primary care
Women's health
X-ray*
*Third-party contractor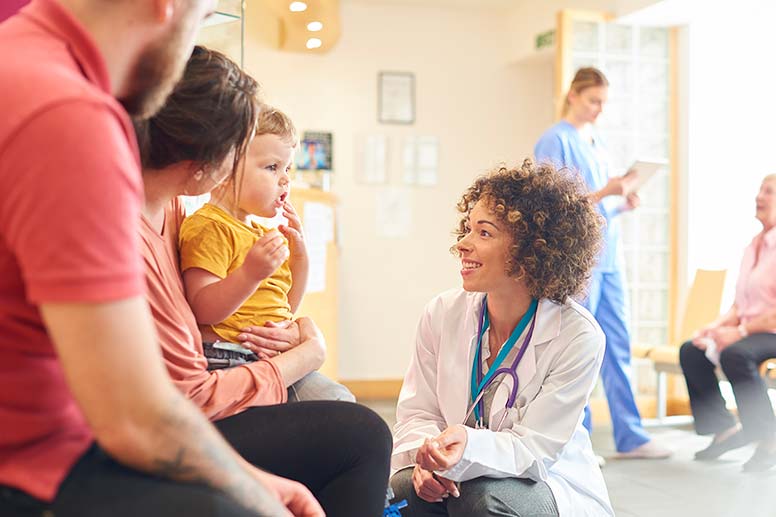 About us
At CommunityCare, we offer quality, compassionate, culturally sensitive care to patients from all walks of life in a safe environment. Whether you have an acute injury or illness, or need help managing a chronic medical condition, such as diabetes, heart disease or asthma, we're here to help.
We encourage you to take an active role in your healthcare, make time for your health and ask questions. Regular visits can help keep you healthier in the long run. If you think something is wrong, it's important to make an appointment as soon as possible.
Our house is your house
No matter what your situation may be, our door is always open. We offer comprehensive, world-class care to all patients, regardless of their insurance coverage or ability to pay.
Sliding fee
No one is denied care because of an inability to pay. CommunityCare offers a sliding fee discount program for both insured and uninsured patients based on an individual's income and family size.
We accept all private insurance and qualified health care plans, including Medicare, Medicaid and private plans. We will also serve anyone who is not insured and we'll never turn away someone who needs treatment.